Hi Dear Reader,
To say the least this post is going to be rambling and disorientated but that is only because I am typing up this blog post past my bedtime.
Speaking of which, do you keep a bedtime when you travel ?
The next 31 days will mark the end of 2017 and honestly I have not traveled as much as I would have liked this year.
Trust me its not for lack of trying, planning and well simply getting up and going. I just didn't do it all that I desperately want to do.
While we don't know what is going to happen and 2018 looks to be a great year for events I hope you know I am here even when I don't post.
I see all the stuff that happens and all the stuff that is said yet I know so much about planes, trains and automobiles I should be in one.
Instead you will likely find me walking ...walking everywhere from East Palo Alto to Downtown San Jose to Paso Robles.
One thing that happened this year I finally moved and while I do have to pay close attention to the next 22 months prepping to move again I do plan to move but where I am going to have to see some places.
That said the holidays are here and really there is something to be said for that ...is the year really that much faster than it was last year?
I don't know but I do know if you travel on holidays you gotta know your holidays. December is home to not just one judo christian holiday but over 10 ?
That doesn't even count for the big holiday.
Now the New Year is going to be good regardless of whomever is President.
With that let's look back at one New Year Celebration I hope you enjoy too...
Tuesday, December 16, 2014
Throw a NYE Party with Champagne and Popcorn
While you rush off to the Sears Sales I am planning a New Years Eve Party.
Yup, I have done this many a year and I think I have the perfect combination of Things to do and Counting Down.⏰⏰⏰⏰
Because I am so well prepared I am going to share with you an tips for a NYE Party Patricia Style.
First, Get your lists of Guests together. I have all married parents for friends or cohabiting friends with children so no Singles party for me but my pad is a wee small and two couples have disdain for each other so I suggest 5 couples or 10 people max with a total of either 6 to 7 children if you count babies. ( yep 16 people total )
Second,
snoop on Social media
if there is any mention of a much better party happening be sure to note which of the couples are friends with you. This may sound horrible but so is getting a bunch of No RSVP's because you forgot about First Night Celebrations and all your invitees are volunteers for it.
Thirdly, Open up your Evite/Google Calendar/Blue Mountain App and design your invite. This is necessary as some applications actually let you put more / less info in the invite. Hiding the guest list is a good idea - trust me on this one.
Fourth, Send your invite to yourself and wait a full 6 hours before reopening it and sending it to your list. If you still approve it, send it off to your prospective guests otherwise go back to number 3 and repeat but only for a total of two days. You need to send this invite before they make plans. By the week of Christmas most have gotten a work invite or neighborhood block party celebration or signed up to be volunteers.
The Fifth Step is pretty darn important Order your Popcorn and Accouterments- For me this includes Olive Assortment and two cans of Black Olives for the wee little ones to put on their fingers and dance around with. Another necessity is to make sure you have to-go boxes because your party won't be the only one in town and they will savor the box later after the New Year. You only have five shopping days between Christmas Day and NYE the stores will be packed is an understatement.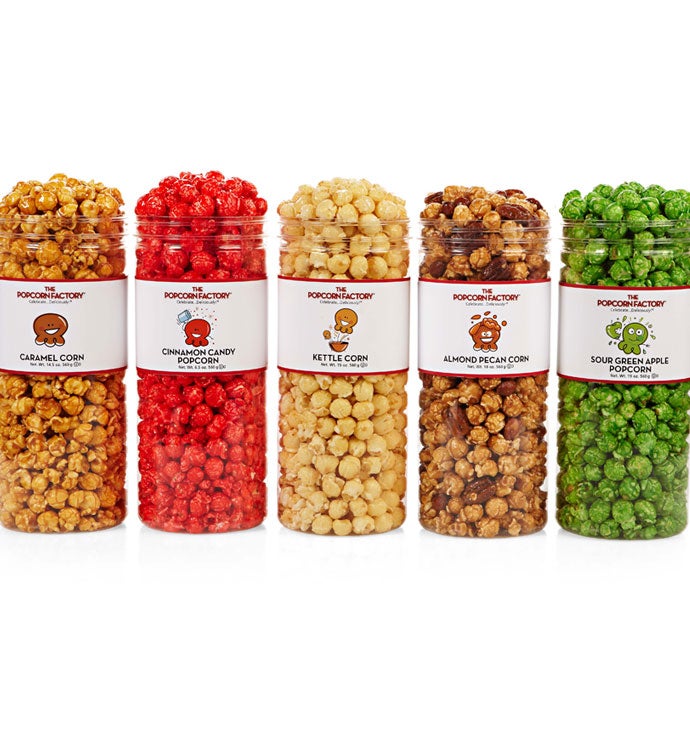 Number Six : Its basic enough but Sparkling Wine, Champagne and Sparkling Cider is required along with a 12 pack of 7 up with a jar of Badda Bing Cherries because even the Big Adult Kids are taking it down a notch this year.
Number Eight : Pajamas. Yes, I have Pajama Popcorn and Champagne Parties complete with board games and dogs. Get your favorite pajama set out and make sure you have a spare pajama set incase you want to change it up.
Number Nine : Verify your attendees, sincerely little suzie may get Mono ( yes at age four :) ) To make this a party or a ParTay you need at least 6 people ( Parents with four kids counts ! ). Six is somehow the magic number I really don't know why but it could be that we had six bottles of Champagne.
Number Ten : Store Keys away and put out boxes of bandaids. Really if your guests have been drinking t
hey should not drive
. Whether you designate a driver or get a limo service to take everyone home or they stay the night. The whole reason I started to do Champagne and Popcorn Parties is because I went to a Party where I left early and so did others but I made it home safe and they did not. The effort you put into the party should not make you feel horrible for someone else causing a traffic accident and also your guests will be WAY more relaxed if their transportation is taken care of. The bandaids are just fun and kids love to put them on even when there isn't a boo boo ( also adults will too...strange eh? I have no clue why but it works )
Number 11 : Inflatable mattress or yoga mats because everyone under the age of 7 will go to sleep by eleven and having a room for them is pretty darn great and they think they are camping. ( Editor Note : I seriously love love my inflatable mattress )
Number 12 : Celebrate each Time Zone. Its an Absolute so that a) little ones don't miss out on the fun of ringing in the New Year and b) Your guests may have another party to attend. Remember you may be stop number 1 on their way to a hotel room for a little rendezvous without little ones.
Number 13 : A 500 Piece Puzzle ...yes this is the fun and easiest activity for everyone to do and it makes the time fly by. Plus its a great conversation piece too. Plus if you do have overnighters the little ones will wake up and see the finished product ....its like Christmas.
Number 14 : ABSOLUTELY MUST HAVE BLACK EYED PEAS. This is a personal family tradition but its the one thing to have either for the morning or right after midnight. Just a small sampling will help bring good tidings to all.
Number 15 : Cans and Marbles. Instant Noise makers! Its pretty silly but the basic premise is four marbles for every can ..want three or six fine as long as you put your hand over the top and shake it all about. One year we used empty Diet Coke Cans and Pennies ...better than shotgun blasts and trying to light wet firecrackers.
Number 16 : Start Time. I am a total stickler for this but you have to start and hour before East Coast so you gotta start by 8pm, but not 4pm. Yes, you could be party number 1 but after years of becoming the NYE baby stop I wanted to grow up and have fun with my friends. Plus I would recommend taking a nap at 4pm instead you will need your wits about you later.
Now, the last step is to have fun...its New Years Eve and whether you add Pizza or go down to the Plaza for First Night Celebrations First you need to relax. One year I totally went overboard and had my invites RSVP and then they didn't show till 10PM because I wasn't the only party in town and they had obligations which made them two hours late. I was about to shut down my little party when the knock came on my door and before I knew it we had kids crawling on the floor and twenty seconds to countdown to the New Year. No one left till 9am the next morning as we stayed up all night because we couldn't remember if Hawaii was three or four hours behind Pacific Standard Time.
So the basic ingredients to a NYE Party with Patricia is Popcorn, Champagne and Pajamas. The enhancements and personal style start with the snacks and goodies from olives to making personal pizzas the kids will love the attention and the adults will appreciate the activity. The final touches are your own whether its providing transportation or a comfy air mattress the thoughtful considerations are important.
My final absolute last tip is for the coasters because everyone knows I celebrate nonprofit organizations like breathing I went to Kinkos and printed on heavy card stock the logos and how to donate to the charities and cut them up as faux coasters. Alot of my guests take them home as kids will use them as playing cards later but it gets the message in their hands. Its totally a throw away idea but surprisingly it sticks with your guests.
Have a great NYE Party!